Raising White Kids: An Anti-Racism Conversation for All
McNichols Building
04/16/2018 · 8:00AM
Denver Arts & Venues, in partnership with the Agency for Human Rights and Community Partnerships and the Office of the Mayor, is proud to host the next Denver Talks event. Please mark your calendar to join us for an in-depth discussion with author and educator Jennifer Harvey.
Harvey, a professor at Drake University, is a writer, educator and public speaker. Her work focuses on the encounter between religion and ethics, race, gender, activism, politics and spirituality in the U.S. Her greatest passions are racial justice and white anti-racism.
Harvey's plenary will focus on her most recent book, "Raising White Kids: Bringing Up Children in a Racially Unjust America." While this book focuses on educating children, the topic and the work is applicable to all of us and will be explored in those broader terms.
This event is FREE and open to the public but an RSVP is requested.
Couldn't attend in person? Check out the video of the event: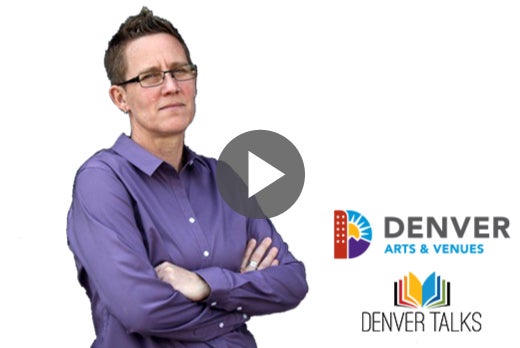 Raising White Kids: An Anti-Racism Conversation for All **
Many of us want to be part of bringing up children who are able participants in one of the most racially diverse societies in the world, although it remains full of racial tensions. In the midst of this exist powerful and difficult conundrums when it comes to raising white children in such a society:
Should we teach them to be "colorblind"?
Or should we teach them to notice race?
What roles do we want them to play in addressing racism when they encounter it?
How best to do that?
On top of it all, when we talk appropriately about race we must talk about the reality of white privilege and racial injustice. How do we teach about race honestly, then, without making our children feel bad about being white?
Important public discussion sometimes occurs in regards to the impact of race and racism on children of color. But deep understanding of the impact of race on white children is lacking. There are real challenges that show up when you value or are taught to value equity and justice but are unjustly privileged by injustice and inequity.
Fostering understanding and creating strategies for addressing the challenges around raising white children is important work for parents, teachers, grandparents, clergy and community. Most importantly, raising "healthy" and open-minded white kids who aren't racist is a critical investment in the well-being and futures of all our children. So, whether you've been a white kid, are helping raise white kids, have relationships with white people or white kids, or have children in your life who are friends with white kids—the conversation this lecture will foster will benefit everyone.
The work to be completed during this conversation will include exploring common conundrums, drawing on the work in Harvey's book "Raising White Kids: Bringing Up Children in a Racially Unjust America," relative to nurturing anti-racist white identity and answering questions that impact adults of every racial/ethnic group in the United States as much as they do our young people.
Schedule:
8:00 -- Pastries, coffee, and networking
8:30-10:00 a.m. -- Plenary Session
10:00-10:30 a.m. -- Q&A with Jennifer Harvey
** the first 15 people to register for this event will receive free copies of Harvey's book. Books will be distributed at check-in April 16th.