2022 Mile High Beer Festival
McNichols Building
03/05/2022 · 12:30PM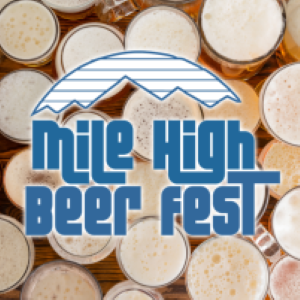 The legendary, always local, always sold out Mile High Beer Festival returns in 2022!
Saturday, March 5, the Annual Mile High Beer Festival will offer up samples of the best craft beers in the great state of Colorado.
AFTERNOON & EVENING SESSIONS
• Session 1 – 1pm-3:30pm (Early Entry at 12:30 pm)
• Session 2 – 4:30pm-7pm (Early Entry at 4 pm)
TICKET OPTIONS
General Admission: Includes entry to the event and unlimited sampling, commemorative sample glass
Early Entry: Includes half hour early entry and unlimited sampling, commemorative sample glass
This event is for ages 21+ only. IDs will be checked at the door. No refunds will be issued. Event will go on, rain or shine. Be sure to use ride sharing services and never ever drink and drive. Know your limits, no extra points are awarded for getting sloppy.
RSVP on the FB Event Page for the latest updates.
Follow us on Instagram -@milehighbeerfest

FAQs
What happens if it snows?
Mile High Beer Festival happens snow or shine!
Are kids allowed?
No. This event is for ages 21+ only.
What breweries will be there?
Breweries will be announced on our Facebook page.
How do I get involved?
Email contact@drinkdenver.co for more information.
How do I get a refund?
Tickets are non-refundable.
This event will happen rain or shine. In the event of a City of Denver ordered delay for instances such as the ongoing pandemic or related issues, tickets will be credited to the next live event.
Are tickets transferable? Can I sell them or give them to a friend? Can I buy tickets from someone else?
Tickets are transferable. You may sell or give your tickets to someone else, but please make sure they are over 21 years of age. The names on the tickets don't have to match. However, if you would like to change the names and have them re-sent to the new attendee, we can help! Please email us at contact@drinkdenver.co
Please be aware of scammers that are trying to sell fake tickets. Before you buy, you can verify that the tickets are legitimate by contacting us. We will be happy to help! Our email is contact@drinkdenver.co
DO NOT BRING:
Weapons of any kind.
Illegal substances. Cigarette smoking is only permitted 50ft away from the festival.
Large bags and backpacks. Small bags will be searched. No additional purchases are necessary once inside the event, so please bring minimal items to ensure a quick security screening!
Chairs. We will have some seating available for those who need to get off their feet.
Pets. Service animals are permitted.
Bicycles, scooters, personal motorized vehicles. These may be parked outside of venue
Fake IDs. This is a strictly 21+ event. No refunds will be issued for anyone attempting to violate this policy.
Outside food or drink. We have plenty of food and drinks for you!