Art & Feminism Wikipedia Edit-A-Thon
McNichols Building
03/10/2019 · 11:00AM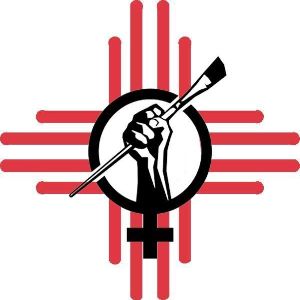 2019 Art + Feminism Wikipedia Edit-A-Thon
Supported by the Cultural Partner Program at the McNichols Civic Center Building
Wikipedia's gender trouble is well-documented. In a 2011 survey, the Wikimedia Foundation found that less than 10% of its contributors were womxn. While the reasons for the gender gap are up for debate, the practical effect of this disparity is not: content is skewed by the lack of representation from womxn.
Let's change that.
Join ArtHyve and participating local artists at the McNichols Building, located at 144 W Colfax Ave, Denver, CO 80202, on March 10th from 11am to 6pm for an all-day communal updating of Wikipedia entries on subjects related to gender, art and feminism. We will provide tutorials for the beginner Wikipedian, reference materials, an interactive art installation from Denver's Secret Love Collective, a performance from local hip-hop artist Kitty Crimes, gender and technology-based information sessions, kids activities provided by Action Figures, and refreshments. Tickets for the event are $10 and will be available at the door.
Bring your laptop, power cord and ideas for entries that need updating or creation. For the editing-averse, we urge you to stop by to show your support and enjoy the event's performances and information sessions. We invite people of all gender identities and expressions to participate, particularly transgender and cisgender womxn.
Please create a Wikipedia account before the event. You can learn how to do that here: https://en.wikipedia.org/w/index.php?title=Special:CreateAccount&returnto=Main+Page