Cultural Runway Fashion Show: Casting Call 1pm-3pm
McNichols Building
09/16/2023 · 1:00PM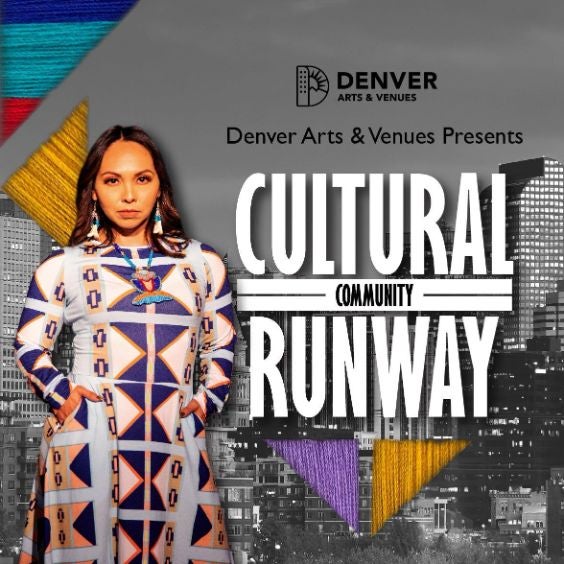 Cultural Runway Series: Community
Calling all bodies, all abilities, ages, shapes and sizes to strut their stuff at Denver Arts & Venues Cultural Runway Series: Community on Oct. 14. We are casting a diverse set of models representing the diversity of Denver for a completion style runway show. The casting call is inclusive and open to all. The casting call requires no experience and is a free opportunity. All models selected will be compensated $250. Register now. If you are unable to attend the casting call, but still want to submit a video for an audition, please register and then follow the instructions in the confirmation email to send us an audition video.
This runway show celebrates the cultural heritage that is conveyed through traditional textile work. On the runway, we feature fabrics, textiles and clothing from Africa, Guatemala, Afghanistan, Iran and Turkey. These garments highlight the skills and techniques of dyeing, weaving, sewing and embellishing that have been perfected over millennia, passed down from generation to generation.
In addition to showcasing traditional garments, DAV highlights the local design community by inviting designers to present their very best looks for the audience to vote on. In the vein of "Project Runway," DAV will elevate the best of Denver's fashion scene through a participatory competition. All the designers featured on the runway entered their initial designs and were selected by a panel of judges, winning a $500 stipend to use to enhance their fashions on the catwalk. On October 14, the audience will be able to vote for their favorites in "best concept," "the outfit I would most like to wear," "most elegant/best evening wear" and "most interesting use of unconventional materials." Each of the audience favorites will be awarded an additional $1,000. The winning designs will be announced at the after party immediately following the runway show.
This open casting call is from 1-3 p.m. at McNichols Civic Center Building, 144 W. Colfax Ave., Denver, CO 80202. In addition to attending the casting call, models will need to be available for the dress rehearsal, fitting and runway and workshop 10 a.m.-1 p.m. on Oct. 8 and Runway Show on Oct. 14, 2-11 p.m.
Casting call attire
• Black, fitted clothing
• Heels, boots and shoes
• Minimal makeup
• No jewelry
• Hair tied back
For Spanish or other Interpretation Services: DAVLanguageAccess@denvergov.org
For Sign Language Interpreter or Cart Services: deafhhservices@denvergov.org
For Other Disability Accommodations: disabilityaccess@denvergov.org
Please request interpretation or accommodation at least three business days in advance.