Denver Grilled Cheese Fest
McNichols Building
11/09/2022 · 6:00PM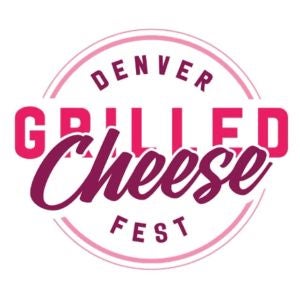 Treat your tastebuds with grilled cheese sandwiches from Denver's while you support children's literacy. Join us for a night of tasty samples of grilled cheeses, signature cocktails, local beer, and wine. You won't leave hungry!
Tickets include all you can eat and drink grilled cheese sammies, beer, wine, and this year...more DESSERTS!
Imagination Library is a free-to-families book mailing program for children birth to 5. We mail brand new age-appropriate books to any child under five in Denver. Mailing books right to a child's residence removes the barrier to access to a good home library and creates a sense of excitement around books and reading!
For every dollar spent on your ticket, there is a 1:1 match thanks to the statewide Imagination Library program. Our goal is to serve 20,000 Denver children a month by 2025 and we can't do it without you! Buy your tickets today!
Visit: Denver Grilled Cheese Fest for more information on Imagination Library of Denver.
For Sponsorships: please contact Sara or Tony at Team@Imaginationlibrarydenver.org
If you purchased tickets to our fundraiser that had to be postponed due to the pandemic, your ticket is still valid! We appreciate all our friends and guests that continued to support us during the last 2 years to ensure our program continues to serve our community.
If you have a child under 5 living in Denver, sign up for free books at Imagination Library. Each month your child will receive one brand-new, age-appropriate book every month until the month of their 5th birthday. All books are free-to-families. With the partnership and funding from grants, events, individual donations, and sponsorships we are able to bring the gift of books to children in Denver.
Tax ID - 47-1630330
About this event:
VIP Tickets $125 - 6 pm Entry: VIP ticket holders can access the fest one hour early. VIP goers will have access to separate tasting area and specialty mix cocktails along with cold beer, seltzers, and wine to wash it all down.
GA Tickets $60 - 7 pm Tickets include unlimited tastes from more than 20 favorite Mile High grilled cheeses, all paired with fun craft cocktails, desserts and of course tomato soup!
TICKETS ARE NON-REFUNDABLE
FAQ's:
• When: November 9, 2022
• Entrance Times: 6:00pm for VIP & 7:00pm for GA
• Where: McNichols Building
• Bring your ID. This event is for 21+ only and you will not be able to enter without it. ANY persons under 21 years old will be turned away at the gate.
• We highly suggest you take a cab, Public Transit/RTD, Uber or Lyft. Paid parking is available near the McNichols Building.
• You will have an e-ticket furnished by EventBrite sent to your email. If you have multiple tickets, screenshot them and save them on your phone for faster entry.
• No children This is an over 21-year-old event. Please leave your children at home.
By purchasing a ticket to this event, you agree to the following for yourself and your party of ticket holders:
If you are sick, have been sick, have any symptoms, or have been potentially exposed to COVID-19 in the last 14 days, please take responsibility and stay home until you are healthy.
TICKETS ARE NON REFUNDABLE