Energize Denver Summit 2022
McNichols Building
12/01/2022 · 8:30AM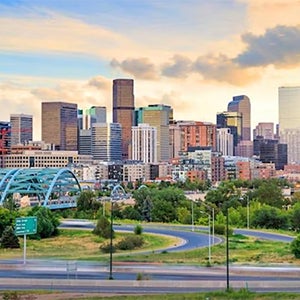 Join the City and County of Denver for the Energize Denver Summit at the McNichols Civic Center Building in Denver and on Zoom. Sign up for the in-person event in Downtown Denver by reserving a free ticket on Eventbrite or register for the virtual presentation on Zoom. This event will highlight strategies and case studies to comply with performance regulations and take advantage of the benefits high performing buildings bring, including improving community health, driving down utility bills, and reducing greenhouse gas emissions. Members from the CASR team will provide briefings on existing building requirements, programs, and incentives, including the Energize Denver Ordinance. This will be followed by three panel presentations focused on:
Performance Requirements
Transforming Equipment Replacement Away from Natural Gas
Smart Leasing
Each panel will feature local real estate stakeholders that have experience implementing these strategies into their building portfolios in Denver, followed by Q&A sessions. At the conclusion of this event, for in-person attendees, there will be a free lunch and networking session. Please reach out to Lucy.Ehrenclou@denvergov.org with any questions.