FashionAbility Vendor Fair/Feria de Vendedores de FashionAbility
McNichols Building
07/29/2023 - 07/30/2023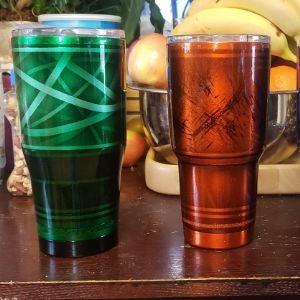 On July 29 and 30 from 10 a.m. until 4 p.m., join us to support local artists and organizations at the FashionAbility Market, where 20 artists, fashion designers and artisans will be selling their artworks and merchandise. In addition to the marketplace, the vendor fair will feature several organizations working with and for members of the disabled/abled community.
The vendor market will reopen again on July 29 at 7 p.m. for ticketholders to the Arts & Venues Cultural Runway event. Items for sale include fine art, adaptable fashion, tee-shirts designed by artists with intellectual and developmental disabilities, skin care, and so much more!
Featured Artists and Organizations
Chloe Duplessis
Feel the Beat
Guided by Humanity
Lil Fresh Sam
Rachael Levine
Reel Abilities
Sonny Valdez
Wayfaring Band
Caleb Pendley
Michelle Mansfield-Hom
Dylan and Ashley Nulph
and more
For Spanish or other Interpretation Services: DAVLanguageAccess@denvergov.org
For Sign Language Interpreter or Cart Services: deafhhservices@denvergov.org
For Other Disability Accommodations: disabilityaccess@denvergov.org.
Please contact us at least three business days in advance for these accommodations.
El 29 y 30 de julio, de 10 a. m. a 4 p. m., únase a nosotros para apoyar a los artistas y organizaciones locales en el FashionAbility Market, donde 20 artistas, diseñadores de moda y artesanos venderán sus obras de arte y mercadería. Además del mercado, la feria de proveedores contará con varias organizaciones que trabajan con y para miembros de la comunidad discapacitada/capaz.
El Mercado de Vendedores (proveedores) reabrirá nuevamente el 29 de julio a las 7 p.m. para los poseedores de boletos para el evento Arts & Venues Cultural Runway (Pasarela Cultural). Los artículos a la venta incluyen bellas artes, moda adaptable, camisetas diseñadas por artistas con discapacidades intelectuales y del desarrollo, cuidado de la piel y mucho más.
Artistas y organizaciones destacados
Access Gallery
Chloe Duplessis
Feel the Beat
Guided by Humanity
Lil Fresh Sam
Rachael Levine
Reel Abilities
Sonny Valdez
Wayfaring Band
y más