Artist Discussion, Fashion Workshop, Fashion Discussion and Vendor Fair - Second and Third Floors noon-4pm
McNichols Building
07/24/2022 · 12:00PM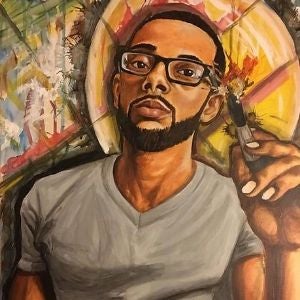 Please join us for an artist discussion about our Third Floor exhibition, "Portrait of a Culture," followed by a fashion workshop, then a discussion presented by designers featured in Denver Arts & Venues Cultural Runway Series: STREET.
Arrive early to check out the vendor fair on the second floor, or visit between the discussions.
This event is FREE and open to the public.
noon - 4 p.m.: Vendor Fair - Second Floor
1-2 p.m.: Artist Discussion with Artist Kelle, JJ The Artist and Yazz Atmore. Moderated by Zoid Ham. - Third Floor
2-3 p.m.: Fashion Workshop with Lil Fresh Sam - Third Floor
3-4 p.m.: Designer Discussion with Adult ENT, Infatué, Rob Hill and IRL Art. Moderated by Zoid Ham. - Third Floor