exhibitions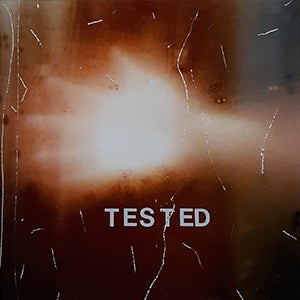 In Sickness and in Health
06/

01/

2022
-
06/
30/
2022
In Sickness and in Health
McNichols Civic Center Building, First Floor Community Gallery
June 1-30, 2022
Most of us know the saying "in sickness and in health, 'til death do us part." This common wedding vow conjures up images of an idealized future between two people and their devotion despite life's ups and downs. But what else does this phrase indicate?
Historically, this pledge has been part of a wedding ceremony for two heterosexual, opposite-gender, able-bodied individuals. Marriage between lesbian women or gay men was only made legal in the U.S. in 2015, and today it is still very difficult for disabled individuals to get married at all. The promise of "in sickness and in health" takes on new dimensions, however, when we think outside of the social construct of marriage and of what it means for those who cannot or do not marry.
In this exhibition, which includes photography, video, multimedia, installation, performance documentation and text, guest curators Mary Grace Bernard and Genevieve Waller bring together works by artists who examine illness, human relationships and the domestic sphere, in order to delve into alternative visions of devotion. The artists explore disability (physical, mental, visible, invisible, etc.) as it impacts people of color, and femme, non-binary and queer bodies in particular, including the historic, ongoing suffering and toll that HIV/AIDS has taken on LGBTQ+ individuals. The artists also look at the ways that private and gendered spaces become a battleground for promoting an ethos of care where the labor of caretaking must be valued by all.
As curators, Mary Grace Bernard and Genevieve Waller are interested in the intersections of disability - and illness in particular - with queer and feminist critiques of marriage, patriarchy in the home, and dominant hetero imaginings of domestic space and sexualities. With this exhibition, Mary Grace Bernard and Genevieve Waller pose the following questions: What is queer about illness? How can we reimagine devotion outside ableist notions of "normal" bodies? And, how do feminist notions of care intersect with the concept of "chosen families" in LGBTQ+ and crip culture?
Related events
Arts & Venues Cultural Runway Series: PRIDE - June 11, 7-11 p.m. - view the highlight reel
Golden Triangle Public Art Tour: Drag Queen Edition, Happy Pride 2022! - June 21, 5:30 p.m.
Golden Triangle Public Art Tour: Drag Queen Edition, Happy Pride 2022! - June 22, 5:30 p.m.
Virtual Tour and Discussion with Mary Grace Bernard and Genevieve Waller - now available as an on-demand video.
En salud y en enfermedad
Edificio "McNichols" del Centro Cívico, primer piso, galería comunitaria
1 al 30 de junio de 2022
La mayoría de nosotros conocemos el dicho "en la salud y en la enfermedad, hasta que la muerte nos separe". Este voto matrimonial común evoca imágenes de un futuro idealizado entre dos personas y su devoción a pesar de los altibajos de la vida. Pero ¿qué más indica esta frase?
Históricamente, esta promesa ha sido parte de una ceremonia de boda para dos personas heterosexuales, del sexo opuesto y sin discapacidad. El matrimonio entre mujeres lesbianas y hombres homosexuales solo se legalizó en Estados Unidos en el 2015 y hoy en día todavía es muy difícil para las personas discapacitadas casarse. Sin embargo, la promesa de "en la enfermedad y en la salud" adquiere nuevas dimensiones cuando pensamos fuera de la construcción social del matrimonio y de lo que significa para aquellos que no pueden o no se casan.
En esta exposición, que incluye fotografía, video, multimedia, instalación, documentación performativa y texto, las curadoras invitadas Mary Grace Bernard y Genevieve Waller reúnen obras de artistas que examinan la enfermedad, las relaciones humanas y el ámbito doméstico, para ahondar en visiones alternativas de devoción Los artistas exploran la discapacidad (física, mental, visible, invisible, etc.) ya que afecta a las personas de color y a los cuerpos femeninos, no binarios y queer en particular, incluido el sufrimiento histórico y continuo y el costo que ha cobrado el VIH/SIDA en personas LGBTQ+. Los artistas también analizan las formas en que los espacios privados y de género se convierten en un campo de batalla para promover un espíritu de cuidado donde todos deben valorar el trabajo de cuidar.
Como curadoras, Mary Grace Bernard y Genevieve Waller están interesadas en las intersecciones de la discapacidad, y la enfermedad en particular, con las críticas queer y feministas del matrimonio, el patriarcado en el hogar y las imaginaciones hetero dominantes del espacio doméstico y las sexualidades. Con esta exposición, Mary Grace Bernard y Genevieve Waller plantean las siguientes preguntas: ¿Qué tiene de queer la enfermedad? ¿Cómo podemos reimaginar la devoción fuera de las nociones capacitistas de cuerpos "normales"? Y, ¿cómo se cruzan las nociones feministas de cuidado con el concepto de "familias elegidas" en la cultura LGBTQ+ y en personas que experimentan algún tipo de incapacidad?
Evento relacionado
Seria "Pasarela Cultural" de Arts & Venues: PRIDE – 11 de junio de 7 p.m. a 11 p.m. - vea las escenas más destacadas
Visita guiada de arte público en el Triángulo Dorado: Edición Drag Queen, ¡Feliz Orgullo 2022! - 21 de junio, 5:30 pm
Visita guiada de arte público en el Triángulo Dorado: Edición Drag Queen, ¡Feliz Orgullo 2022! - 22 de junio, 5:30 pm
Visita virtual y debate con Mary Grace Bernard y Genevieve Waller - ahora disponible como un video bajo demanda