exhibitions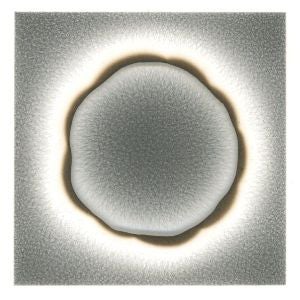 Margaret Kasahara: Notable 
09/

01/

2022
-
12/
18/
2022
Margaret Kasahara: Notable 
McNichols Civic Center Building, First Floor Community Gallery
Sept. 1-Dec. 18, 2022
"Notable" is an exhibition of interdisciplinary work inspired by everyday experiences and observations – from familiar routine to extraordinary events. The pieces were created in the spirit of sharing personal perspectives and seeing familiar objects in unexpected ways. This exhibition celebrates the beauty and symbolic strength of individual grains of rice, relaying thoughts on loss and healing through broken branches, and expressing our connected humanity and everyday wonder with humble pencil. The artist, Margaret Kasahara, is drawn to the relatability and honesty of commonplace things and delights in revealing their expressive potential. 
About the Artist
Margaret Kasahara was born in New York City, raised in Boulder, Colorado and currently lives and works in Colorado Springs. She received a BFA degree from the Kansas City Art Institute, where she graduated second in her class. Her artwork has been exhibited regionally and nationally, including at the Berkshire Museum of Nature and Science (Pittsfield, MA), the Center for Visual Art (Denver, CO), the Denver Art Museum, the Gallery of Contemporary Art at the University of Colorado at Colorado Springs, the Harwood Museum of Art (Taos, NM), and the Japanese American National Museum (Los Angeles, CA). Her work has been the subject of solo exhibitions at the Colorado Springs Fine Arts Center at Colorado College, the Denver Botanic Gardens, and the Sangre de Cristo Arts Center (Pueblo, CO). In addition to inclusion in private and corporate collections, her artwork has been selected for public commissions, including a mural for the Town of Castle Rock, Colorado Police Department and Municipal Court Facility, and paint design for a theatrical production of Anton Chekhov's, "The Seagull," at Theatreworks, Colorado Springs, Colorado. She has been profiled in DARIA Magazine, The Denver Post, Kiva Magazine, Luxe Magazine, and the online magazine, Discover Nikkei. In 2020, Margaret was honored as a "Colorado Creative" by Denver's Westword Magazine. Her work is in the permanent collection of the Colorado Springs Fine Arts Center at Colorado College.
Related Events:
Opening Reception - Sept. 9, 5-8 p.m.
Virtual Tour with Margaret Kasahara - now available as an on demand video.
Margaret Kasahara: Notable 
Edificio "McNichols" del Centro Cívico, primer piso, Galería Comunitaria 
1 de septiembre al 18 de diciembre de 2022
"Notable" es una exposición de trabajo interdisciplinario inspirado en experiencias y observaciones cotidianas, desde la rutina familiar hasta eventos extraordinarios. Las obras fueron creadas con el espíritu de compartir perspectivas personales y de ver objetos familiares de formas inesperadas. Esta exposición celebra la belleza y la fuerza simbólica de los granos de arroz individuales, transmitiendo pensamientos sobre la pérdida y la sanación a través de ramas rotas, y expresando nuestra humanidad conectada y la maravilla cotidiana con un humilde lápiz. La artista, Margaret Kasahara, se siente atraída por la identificación y la honestidad de las cosas comunes y se deleita en revelar su potencial expresivo.
Sobre la artista
Margaret Kasahara nació en la ciudad de Nueva York, se crió en Boulder, Colorado y actualmente vive y trabaja en Colorado Springs. Recibió una licenciatura en Bellas Artes del Instituto de Arte de Kansas City, donde se graduó como la segunda de su clase. Su obra de arte se ha exhibido a nivel regional y nacional, incluyendo el Museo de Naturaleza y Ciencia de Berkshire (Pittsfield, MA), el Centro de Arte Visual (Denver, CO), el Museo de Arte de Denver, la Galería de Arte Contemporáneo de la Universidad de Colorado en Colorado Springs, el Museo de Arte Harwood (Taos, NM) y el Museo Nacional Japonés Americano (Los Ángeles, CA). Su trabajo ha sido objeto de exposiciones individuales en el Centro de Bellas Artes de Colorado Springs en Colorado College, los Jardines Botánicos de Denver y el Centro de Artes Sangre de Cristo (Pueblo, CO). Además de la inclusión en colecciones privadas y corporativas, su obra de arte ha sido seleccionada para encargos públicos, incluido un mural para el Departamento de Policía y el Tribunal Municipal, de Castle Rock, en Colorado, y el diseño de pintura para una producción teatral de "La gaviota" de Anton Chekhov, en Theatreworks, Colorado Springs, Colorado. Ha aparecido en DARIA Magazine, The Denver Post, Kiva Magazine, Luxe Magazine y la revista en línea Discover Nikkei. En 2020, Margaret fue distinguida como "Creativa de Colorado" por la revista Westword de Denver. Su trabajo se encuentra en la colección permanente del Centro de Bellas Artes de Colorado Springs en el Colorado College.
Eventos relacionados:
Recepción inaugural - Sept. 9, 5-8 p.m.
Visita virtual con Margaret Kasahara