exhibitions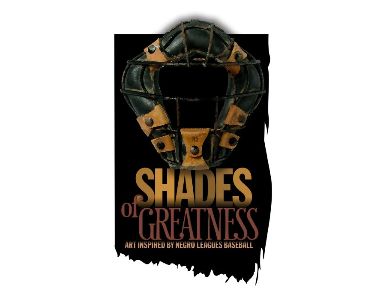 Shades of Greatness
07/

06/

2021
-
09/
07/
2021
Shades of Greatness
McNichols Civic Center Building, First Floor
July 9 - Sept. 7, 2021
In August of 2003, the Negro Leagues Baseball Museum (NLBM) made available to the public the first-ever collaborative professional art exhibit inspired by Negro Leagues Baseball. The critically acclaimed exhibition features 35 original works of art produced by 28 diverse professional artists from across the country. The art interprets the Negro Leagues experience on-and-off the playing field. Renowned artist Kadir Nelson headlines the talented roster of artists who participated in Shades of Greatness. 
Related Events
Reception, Thursday, July 8, 6-9 p.m.
Panel Discussion, Sunday, July 11, 11 a.m.
Shades of Greatness (Sombras de Grandeza)
Edificio "McNichols" del Centro Cívico, primer piso
9 de julio al 7 de septiembre de 2021
En agosto de 2003, el Museo de Béisbol de las Ligas Negras (NLBM, en inglés) puso a disposición del público la primera exhibición de arte profesional colaborativa inspirada en las Ligas Negras de Béisbol. La exposición aclamada por la crítica presenta 35 obras de arte originales producidas por 28 diversos artistas profesionales de todo el país. El arte interpreta la experiencia de las Ligas Negras dentro y fuera del campo de juego. El reconocido artista Kadir Nelson encabeza la talentosa lista de artistas que participaron en Shades of Greatness.
Eventos relacionados
Recepción, Jueves 8 de julio, 8, 6-9 p.m.
Panel de debate: Domingo 11 de julio, 11 a.m.