exhibitions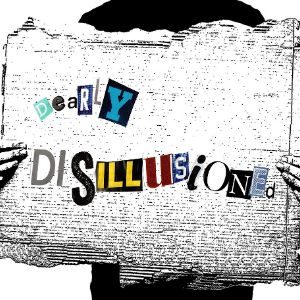 Dearly Disillusioned
01/

18/

2020
-
04/
05/
2020
Dearly Disillusioned
Third floor, McNichols Civic Center Building
January 18-April 5, 2020
Dearly Disillusioned is a boundary-pushing exhibit coinciding with the centennial of women's suffrage and the fourth annual Womxn's March. Four local art collectives, Birdseed Collective, Hardly Soft, Odessa and Pink Progression, come together with unique and compelling perspectives on gender identity, protest, and equality. Curators and artists collaborate to explore new intersections of historical and contemporary narratives that inspire change in our community.
Related events:
McNichols Project: Saturday, Jan. 18, 5-8 p.m.
Estimadas Desilusionadas
Tercer piso, Edificio "McNichols" del Centro Cívico
Enero 18 - Abril 5, 2020
Dearly Disillusioned (Estimadas Desilusionadas) es una exhibición que supera los límites y coincide con el centenario del sufragio femenino y la cuarta Marcha Anual de Womxn. Cuatro colectivos de arte locales, Birdseed Collective, Hardly Soft, Odessa y Pink Progression, se unen con perspectivas únicas y convincentes sobre identidad de género, protesta e igualdad. Los curadores y artistas colaboran para explorar nuevas intersecciones de narrativas históricas y contemporáneas que inspiran el cambio en nuestra comunidad.
Evento relacionado:
Proyecto McNichols: Ene. 18, 5-8 p.m.