"Community Cloth" Exhibit Tour and Curator Discussion
McNichols Building
11/07/2023 · 12:00PM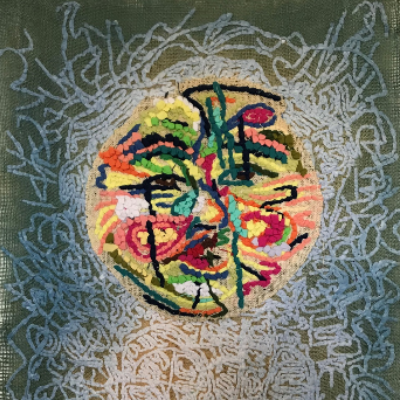 Join Shanna Shelby, curator of exhibitions for Denver Arts & Venues, from 12 noon-1 p.m. on Nov. 7 for a special Denver Arts Week lunchtime tour and discussion of "Community Cloth," on display at McNichols Civic Center Building Sept. 15-Dec. 17, 2023.
This tour and discussion is free and open to the public. Please RSVP.
About the Exhibition:
This exhibition highlights contemporary artists and current designs being created with fiber and textiles. This group show will feature innovation in the very tangible artforms of cloth, fabric, fiber, thread and yarn. Unique to this artform is the tactile nature, not only in the creation, but also in the experience of the artwork. While a sculptor creates in a very tactile manner, a viewer of the final artwork is not typically expected to handle the sculpture. Fiber art, on the other hand, is best experienced not only through sight, but also through contact; fabric, rugs, clothing and upholstery are meant to be touched as well as seen.
This multi-media group show features worldwide artists who are innovative in incorporating fiber arts into video, painting, sculpture, progressive fashion, costume design and more.