Contact Us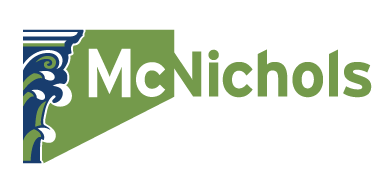 Address: 144 W. Colfax Avenue, Denver, CO 80204
Phone: (720) 865-5570

Public Hours through Sept. 20, 2020*:
Sunday 10AM–3PM
Monday 8AM–5PM
Tuesday 8AM–5PM
Wednesday 8AM–5PM
Thursday 8AM–5PM
Friday 8AM–5PM
Saturday 10AM–3PM
*Starting Sept. 21, 2020, Art Exhibitions at the McNichols Civic Center Building will be closed. Please check out our current virtual experiences and past exhibitions online.
Access to Art Exhibitions may be restricted due to privates events.
Please call 720-865-5570 ahead for availability or to make an appointment.
For booking inquiries, please visit our private events page.