programs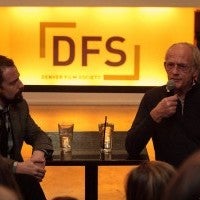 Denver Film Festival AnneX
11/

02/

2016
-
11/
13/
2016
Introducing the Denver Film Festival AnneX at the McNichols Civic Center Building. The AnneX will serve as a hub of Festival activities highlighting the intersection of film, art, performance and technology. The venue will be open daily, offering panel discussions, one-on-one conversations, digital product displays, a relaxing public lounge and a virtual reality experience. Be sure to come check out the happenings at the newest part of the Denver Film Festival experience! Tickets for workshops and conversations are on sale now.
Come to the Festival AnneX and play around with the HTC Vive and Oculus Rift. Presented by AR & VR Play Place.
Stop by the Argonaut Wine & Liquor Lounge and relax between screenings, grab a bite, and check out our daily happy hours!
Check out These Things Matter Live and our Women+Film Panel during the 39th Denver Film Festival.
This year the Denver Film Festival will host 10 Creative Conversations.