Opening Reception for "Culture Cloth" and "Community Cloth" with exhibit tour and discussion
McNichols Building
09/14/2023 · 5:00PM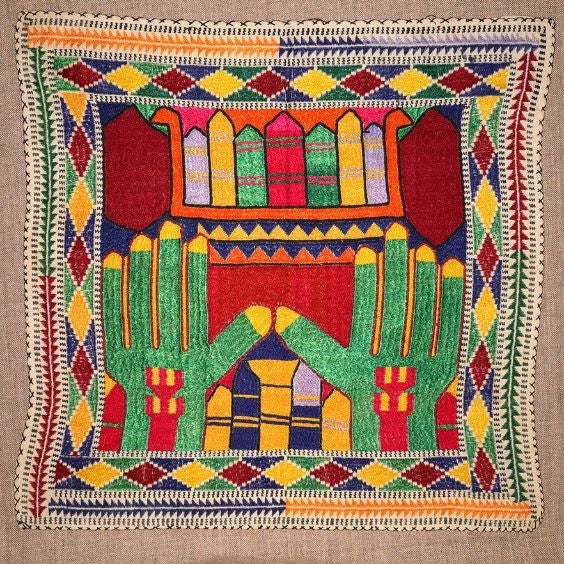 Join Shanna Shelby, curator of exhibitions for Denver Arts & Venues, and co-curator Paul Ramsey from 5-6 p.m. on Sept. 14 for a tour and discussion of "Culture Cloth" on display at McNichols Civic Center Building Sept. 15-Dec. 17, 2023.
Following the tour and discussion, please join us for an opening reception for "Culture Cloth" as well as "Community Cloth" on display at McNichols Building Sept. 15-Dec. 17." Light refreshments will be served.
This tour and discussion, and the opening reception following are free and open to the public. Please RSVP.
About the Exhibitions:
Culture Cloth
Co-curated by Paul Ramsey, independent expert and gallery owner, and Shanna Shelby, curator for Denver Arts & Venues, this exhibition explores multiple cultures through the lens of cloth and textiles, including clothing. Entitled Culture Cloth, this exhibition looks to the historic importance of a variety of materials and cloth. For more than forty years, Paul Ramsey has traveled widely in Asia focusing on cultural textiles. A central part of this cultural expression is rug weaving, primarily in West and Central Asia, including the "Middle East."
Community Cloth
This exhibition highlights contemporary artists and current designs being created with fiber and textiles. This group show will feature innovation in the very tangible artforms of cloth, fabric, fiber, thread and yarn. Unique to this artform is the tactile nature, not only in the creation, but also in the experience of the artwork. While a sculptor creates in a very tactile manner, the viewer of the final artwork is not typically expected to handle the sculpture. Fiber art, on the other hand, is best experienced not only through sight, but also through contact; fabric, rugs, clothing and upholstery are meant to be touched as well as seen.