exhibitions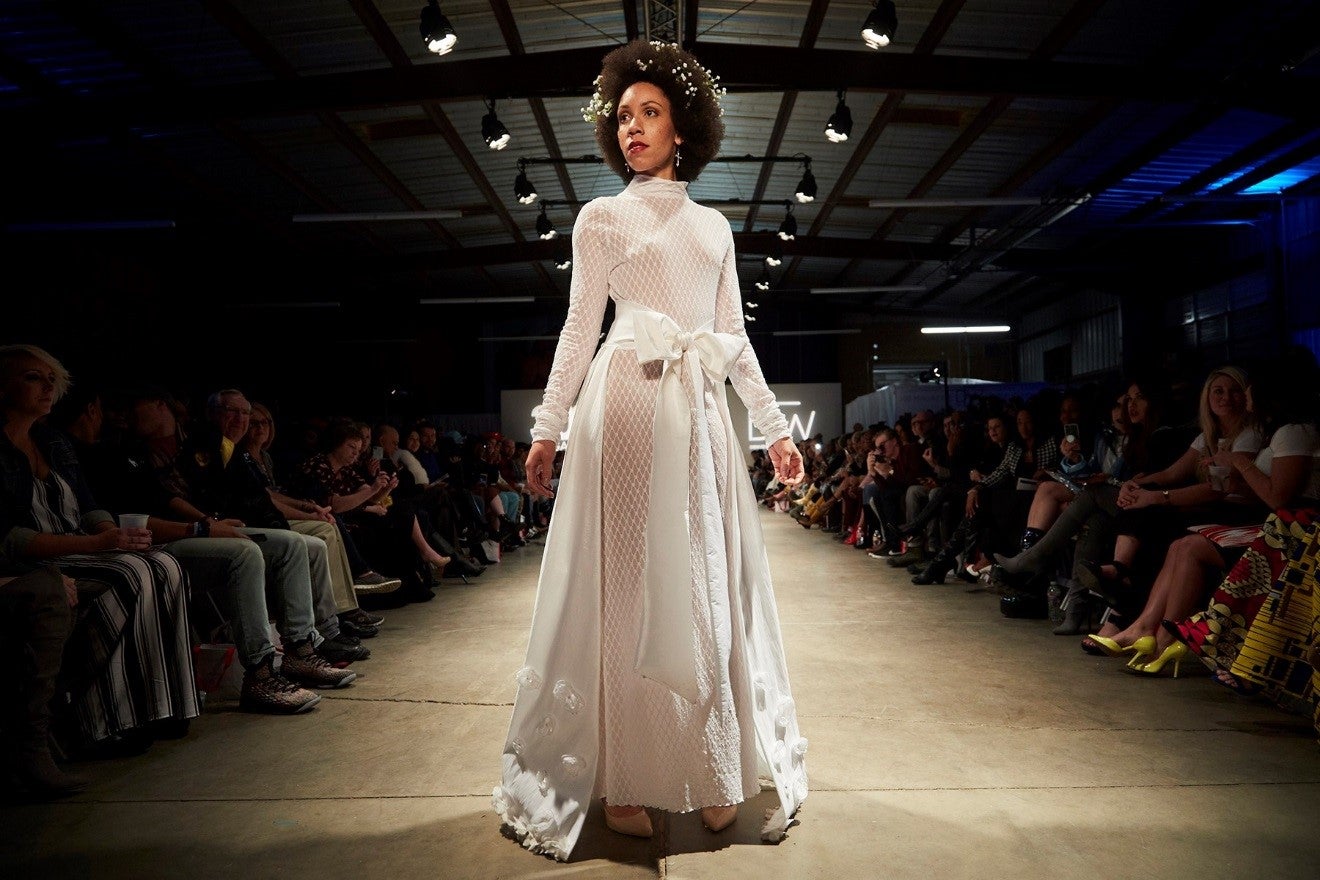 The Best of Denver Fashion Week
02/

02/

2019
-
04/
07/
2019
February 2-April 7, 2019
3rd floor
This exhibition highlights the very best of Denver Fashion Week's ten-year history. Featured fashion photography will take you behind the scenes of multiple memorable runway shows. Unique installations will showcase exclusive local designs. The Best of Denver Fashion Week will surprise and delight you with a look at what's been happening in Denver's fashion scene.
Related events:
Reception: February 2, 2019
Denver Fashion Week Spring: March 24-28, 2019
Marketplace Brunch: April 7, 2019
Lo mejor de Denver Fashion Week
Febrero 2-Abril 7, 2019
3º piso
Esta exhibición resalta lo mejor de los diez años de historia de Denver Fashion Week (La Semana de la Moda en Denver). Las fotografías de modas incluidas en la muestra nos llevan detrás de las bambalinas de múltiples y memorables desfiles. Las únicas instalaciones destacan a exclusivos diseños locales. Lo mejor de Denver Fashion Week sorprenderá y deleitará a los visitantes con un vistazo de lo que sucede en la escena de la moda en Denver.
Eventos relacionados:
Recepción: Febrero 2, 2019
Denver Fashion Week en Primavera: Marzo 24-28, 2019
Desayuno-Almuerzo de Mercado: Abril 7, 2019