exhibitions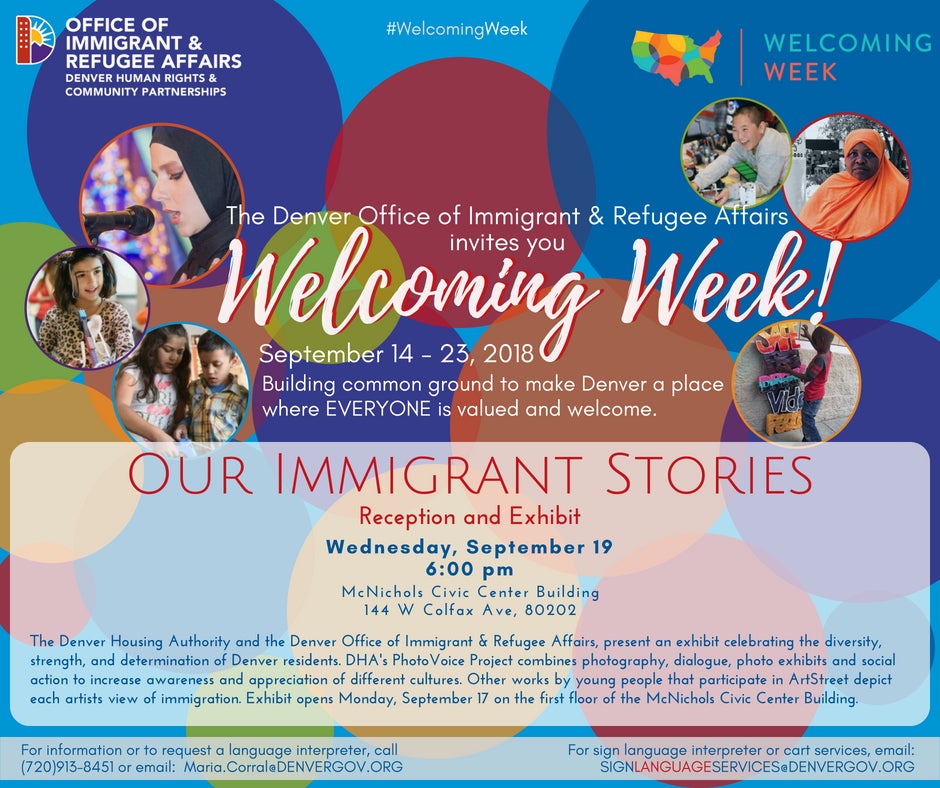 Our Immigrant Stories
09/

19/

2018
-
09/
24/
2018
The Denver Housing Authority and the Denver Office of Immigrant & Refugee Affairs, present an exhibit celebrating the diversity, strength, and determination of Denver residents.
The exhibit:
DHA's PhotoVoice Project combines photography, dialogue, photo exhibits and social action to increase awareness and appreciation of different cultures.
The Journey to Unity project was created by high school-aged youth in Arts Street's creative industry academy in the summer of 2018. This project explores the potential to change negative opinions and strengthen positive perceptions about immigration. Partnering with the Denver Housing Authority, Arts Street youth used creative vehicles such as storytelling in podcasts, video, community events and visual art projects to document a variety of immigration and life stories from the Denver community.
Arts Street is a program of the non-profit Youth Employment Academy (YEA) and uses the power of the creative arts to empower youth to pursue future education and employment opportunities. It harnesses their talents, provides them with real-world experience in creative industries and helps them build valuable skills for the future through our arts-based programming.