exhibitions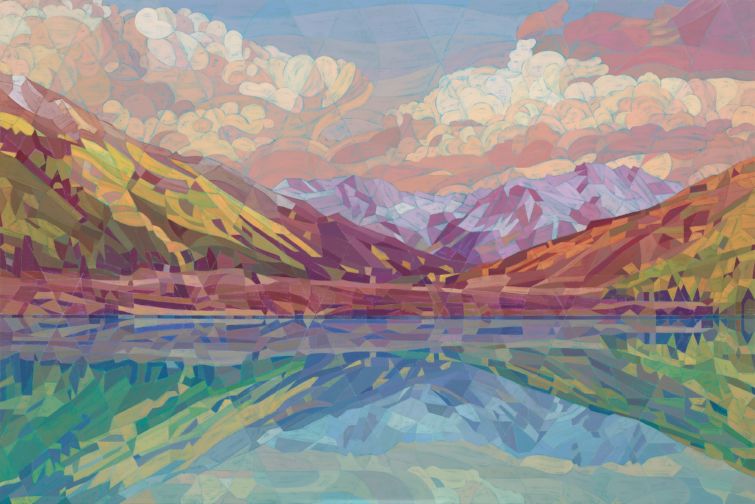 New Regionalisms: Contemporary Art in the Western States
01/

13/

2018
-
04/
08/
2018
New Regionalisms: Contemporary Art in the Western States
Boettcher Cultural Pavilion, 2nd Floor
January 13, 2018 – April 8, 2018
From the group of artists represented by Denver's William Havu Gallery, art critic Michael Paglia has selected a group of contemporary artists active in Colorado and other Western states. The artists chosen for inclusion in New Regionalisms work in a wide array of stylistic modes. Interestingly, many of these artists, not only those who are interested in representation, but also those who work abstractly, typically infuse their pieces with what could be called Western content, if only because they are, by definition, Western artists living in the region. Selected artists hail from Colorado, but also from other Western states including New Mexico, Wyoming, Arizona and Texas. Considering the Western core of New Regionalisms, there are the expected contemporary takes on the landscape, the main current of art in the West for more than a century, as well as abstract work that ranges from expressionist to hard-edged, likewise trading in Western themes.
Exhibition Viewing Times
Monday – Friday: 9 a.m. to 5 p.m.
Saturday – Sunday: 10 a.m. to 3 p.m.
Access to art exhibitions may be restricted due to private events. Please call 720-865-5570 ahead for availability or to make an appointment.
Related Events
McNichols Project - Feb. 23, 6-9 p.m.
Nuevos regionalismos: Arte contemporáneo en los estados del oeste
Pabellón Cultural Boettcher
13 de enero al 8 de abril de 2018
Del grupo de artistas representado en la galería William Havu Gallery de Denver, el crítico de arte Michael Paglia ha seleccionado un grupo de artistas contemporáneos activos en Colorado y en otros estados del oeste del país. Los artistas elegidos para ser incluidos en Nuevos regionalismos trabajan en una variedad de estilos. Interesantemente, muchos de esos artistas, no solo aquellos interesados en representación pero también aquellos que trabajan en abstracto, típicamente llenan sus obras de lo que podría llamarse "contenido del oeste", aun si es solo porque, por definición, son artistas del oeste que viven en la región. El grupo incluye artistas de Colorado, pero también de otros estados del oeste, como Nuevo México, Wyoming, Arizona y Texas. Teniendo en cuenta el corazón "del oeste" de Nuevos regionalismos, la muestra incluye anticipados enfoques contemporáneos del paisaje, la principal corriente artística del oeste desde hace más de un siglo, y trabajos abstractos que van desde el expresionismo a hard-edge, que de la misma manera cambian los temas del oeste.
Horario de la exhibición
Lunes a viernes: 9 a.m. a 5 p.m.
Sábados y domingos: 10 a.m. a 3 p.m.
El acceso a las exhibiciones de arte puede restringirse en caso de eventos privados. Por favor, llamar al 720-865-5570 con anticipación para verificar el acceso o para concertar una cita.