exhibitions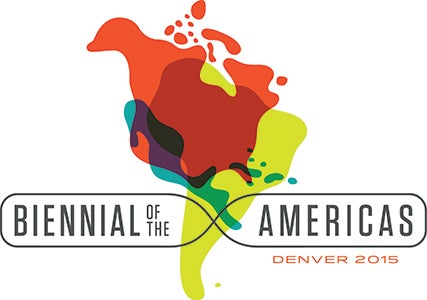 Vis-á-vis: Biennial Ambassadors Residency Exhibition
07/

14/

2015
-
07/
26/
2015
3rd Floor
July 14, 2015 – July 26, 2015

Public Hours:
10am - 6pm, Tuesday, July 14 - Sunday, July 19
10am - 6pm, Friday, July 24
10am - 3pm, Saturday, July 25
10am - 6pm, Sunday, July 26

Appointments may be made to see this exhibit the week of Monday, July 20 - Thursday, July 23. To make an appointment, please call 720-865-4303 or email [email protected]

Exhibition featuring work created during the Biennial Ambassadors residencies in Denver and Mexico City. Organized in collaboration with ArtPlant (Denver) and SOMA (Mexico City) and co-curated by Adam Gildar and Carla Herrera-Prats.
Featured artists: Cristóbal Gracia (Mexico City), Daniel Monroy Cuevas (Mexico City), Melissa Furness (Denver) and Matthew Scobey (Denver). To keep up with artists' experiences in Denver and Mexico City, read the Ambassador's blog.
This program is supported by Denver Arts & Venues Cultural Partner Program at the McNichols Civic Center Building.
Exhibit Events
Biennial of the Americas, Exhibit Opening Celebration - Thursday, July 16, 9pm - 11pm